Alcatel-Lucent OmniSwitch 6855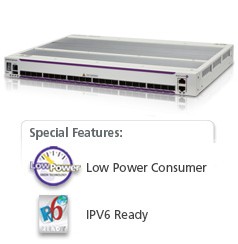 Alcatel-Lucent OmniSwitch 6855 Ethernet Hardened LAN Switch models are industrial grade, managed, Gigabit Ethernet switches designed to operate reliably in harsh electrical and severe temperature environments.
This superior, rugged hardware design coupled with the widely deployed and field proven Alcatel-Lucent Operating System (AOS), makes it ideal for the following:
Industrial and mission-critical applications – locations that require devices to operate at wider operating temperatures, have more stringent EMC/EMI requirements and have optimized features set for high security, reliability, performance and easy management.
Applications requiring Gigabit backbone connectivity – power utilities, transportation and traffic control systems, industrial factory floor installations, video surveillance systems and outdoor installations.
Contact Next Com Solutions for more information or download the full product brochure.