Alcatel-Lucent OmniStack 6200 for SMBs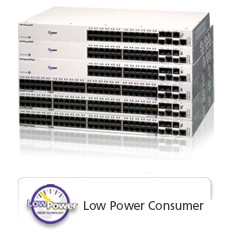 Alcatel-Lucent provides small and medium businesses with high-performance, affordable ethernet switching equipment. This allows them to benefit from high-speed internet access, the cost-savings of converged voice and data, and true plug-and-play connectivity for IP Touch sets, WLAN access points and other networking devices.
OmniStack 6200 fast ethernet switches provide advanced IP deployment services for small and larger IT infrastructures. The switches support advanced quality of service and security for triple play applications.
Cost-effective telephone and internet access
The power of voice-over-IP
Plug-and-play connectivity
Excellent quality of service and security
Contact Next Com Solutions for more information or download the full product brochure.
And write my research paper yet, this is exactly what the participants in penn state's thon attempt to do every year since 1973