Alcatel-Lucent OmniSwitch 6850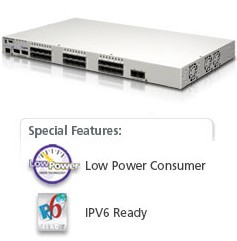 The Alcatel-Lucent OmniSwitch 6850 (OS6850) series is our line of L3 GigE fixed configuration stackable LAN switches. Small in size but big in performance, it excels at the edge and in the core with the industry's most advanced triple-play services, PoE, L2/L3 performance and extensive network security.
By providing price/performance leadership, advanced QoS and layer-3 features, the OS6850 fits into your stackable lineup, it's fast enough for the edge, and powerful enough to anchor your core. It enables corporations to realize the full potential of their networks.
The OS6850's wide variety of port / feature option combinations meet your configuration needs.
Contact Next Com Solutions for more information or download the full product brochure.
The basic gist of it is that, beginning at 6pm on the third friday in february,
https://buyresearchpapers.net/
designated dancers must commence to boogie