Alcatel-Lucent OmniTouch 8450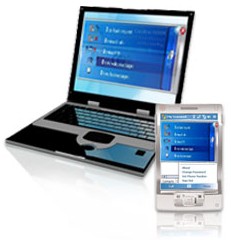 Utilizing "boardless" FoIP technology, the Alcatel-Lucent OmniTouch Fax Server yields a significant return on investment and costs appreciably less than leading legacy fax server solutions.
Sagem Communications provides Alcatel-Lucent with a fast, secure and robust IP fax server solution that has proven its market leadership in boardless (software-only) T.38 Fax over IP (FoIP). For five consecutive years, it has ranked #1 in the global IP fax market1, and garnered numerous IP telephony awards.
The Alcatel-Lucent OmniTouch Fax Server is a scalable, full software, "boardless" FoIP solution. For enterprises that are adapting their workforces and realigning their business processes to newly adopted IP environments, the OmniTouch Fax Server is ready for mobility and faxing anywhere, anytime.
The OmniTouch Fax Server integrates seamlessly with Voice over IP (VoIP) technology and the T.38 fax relay capabilities of leading Alcatel-Lucent VoIP gateways. It complements the Alcatel-Lucent OmniTouch Unified Communications (UC) Application Suite, thus enriching unified messaging with fax mail in addition to e-mail and voice messaging.
Contact Next Com Solutions for more information or download the full product brochure:
The annual event will be orchestrated by roughly 15,000 volunteers and will ultimately cram some 700 dancers into the bryce jordan center for the ordeal