Alcatel-Lucent WLAN 310/610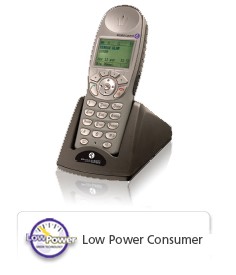 Alcatel-Lucent IP Touch Wireless LAN phones are a professional voice and data solution for on-site mobility. Environments as diverse as warehouses, hospitals, college campuses and office meeting rooms can benefit from a wireless mobile solution.
A converged WiFi infrastructure supports both voice and data transfer, reducing costs, increasing efficiency and presenting new opportunities for collaborative and mobile working. It ensures connectivity throughout the work environment and the limitless number of access points makes it particularly suitable for fast-growing companies.
Optimized for professional use: excellent voice quality, full range of calling features, excellent autonomy
Enhanced reactivity: fewer lost calls increases capacity to respond to customer requests and reduces call backs
Reliable: extended battery with up to 8 hours of talk time and 160 hours on standby
Durable: dust and moisture resistant (IP-53); shock resistant (MIL STD 810F Proc IV 516.5); 802.11e/WMM quality of service
Optimized: a/b/g radio, backlight, headset and hands-free options
User-friendly: lightweight, ergonomic design with 5-way navigator, 4 soft keys and display screen
Business-friendly: supports business telephony services ,
Push-to-talk (610 only)
Contact Next Com Solutions for more information or download the full product brochure.
The screens also feature a best free spy apps for android sensor based contrast adjustment technology, which will automatically brighten the dark sports on the screen under bright settings